Newsletter Sign-Up
Sign up for updates about our site and products!
AS FEATURED ON: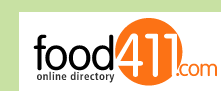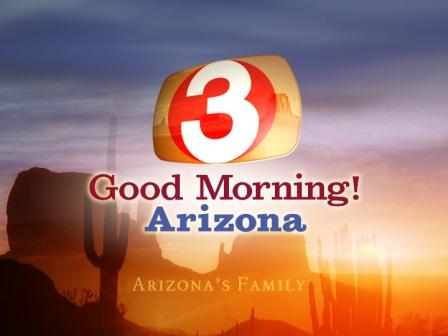 Essential Equipment:
The Low-Down on The Basics
Below is a discussion of all the items listed in The Basics. When in doubt, DON'T BUY IT and wait to establish that you really could use it...unless, of course, it's way cool looking.
The Basics

A set of pots and pans. Two basic things to consider: The quality and quantity of your pots and pans(I recommend buying by the piece.).
Quality.
Pots and pans come in all shapes and sizes and it can get fairly confusing, if you aren't informed, as to what constitutes the best materials and the best brands. Pots and pans are made from a number of different materials, or combinations thereof. First, understand that each material has certain heating properties or efficiencies at transferring heat, the higher the number the better. Stainless steel is 11% efficient, Aluminum is 64% efficient, Copper 98% efficient, and Diamonds are 100% efficient at sucking your wallet of 2-3 months of hard-earned pay! Don't do it, man! Um, sorry.
Personally, I believe in mixing and matching your pots to better tailor for your uses. For the majority of your pots, I'm a huge fan of heavy gauge 18/10 stainless steel pans with bottoms bonded to either a pad of copper or aluminum. The stainless cooking surface will be either polished, satin, or brushed(the polished stainless is fairly non-stick but requires higher maint; the satin is my fav as a compromise; and brushed stainless requires the least maintenance, but is also not very non-stick). The bonded copper should be 2-2.5mm thick and the aluminum should be 7-9mm thick on the bottom. My personal set consists mostly of the Sitram Catering line and Paderno Chaudier 5000, which are fairly expensive, but in my opinion give the best value on the market today. There are also plenty of lower-cost alternative brands, such as Tramontina and Farberware. For slow cooking roasters, I recommend enameled cast iron, the popular brands being Le Creuset, and Chantal.
I tend to stay away from pure cast iron because of their high maintenance and also from pure aluminum, as it tends to warp under high heat. Not to mention the suggestion that aluminum may contribute to Alzheimer's.....and trust me, I'm getting stupider by the minute, I don't need any help. Well-marketed anodized aluminum pans are more visually aesthetic than anything else.....they warp and the surfaces wear out when exposed to acids(such as tomato sauces) or strong alkalines(like in your dishwasher detergent). I also find that the claim that they are stick resistant is only that: a claim.
Also look for the NSF mark, which means it meets standards established by the National Sanitation Foundation for commercial restaurant use. If its got the NSF stamp and it will clean up in your dishwasher, it's probably a safe bet and will last for years.

Quantity. A basic set should consist of:
-a commercial 10" non-stick fry pan. This will most likely be your workhorse in the kitchen for eggs, omelets, pancakes, etc. so get a good one now and save yourself having to replace it every year. Expect to get a solid 5 years of service from it. I happen to like the Lincoln WearEver model #4010 and include one in every set I offer since I consider its a *must have* item. There are plenty of good ones out there however, just ask the sales rep.
-8 qt stockpot. For boiling/cooking big stuff, such as lobsters, red beans, etc. -2 qt saucepan. For, uh, making sauces.....also great all-purpose small pan, making rice, boiling pasta, etc.
-2 qt sauté pan. Another handy all-purpose pan for sautéing, braising, etc.

Quantity. A more advanced set includes the above and:
-Enameled cast-iron oval Dutch oven. My standard is the Le Creuset model #27.
-4 qt saucepan.
-11/2 saucepan. Great as a handy extra pan, butter warmer, etc.
-4 qt sauté pan.
-2 qt sauteuse evasee. This is a pan with a rounded bottom and flared sides that is perfect for making sauces and reductions. I recommend the Paderno evasee.
-Steamer insert for either saucepan.
-Double-boiler insert for 2 qt saucepan(although personally I just use one of my stainless mixing bowls over my saucepan).
A set of quality knives and sharpening steel. Like pots and pans, the discussion of knives includes both quality and quantity.

Quality.
Firstly, there are a number of very high quality knife manufacturers out there. Although there are a number of factors to consider, I recommend buying high-carbon stainless in a German cut. A high carbon blade simply means that the knife will hold an edge longer and stay shiny better than a low carbon blade which can get truly razor sharp, but requires much more maintenance. Also the German style blades have a curve to the edge, as opposed to the French, which are typically flat, or straight. That means that you will use the knife with more of a rocking motion as opposed to a chopping motion. There are also knives with ceramic blades, which are truly impressive. They are insanely sharp and durable, but also stupid expensive. Personally I think that Wusthof, Henckel, LamsonSharp, and Global represent some of the best knives on the market. Forschner and F.Dick also makes some great knifes at very good values. If you want a carbon blade(gets razor sharp, but requires a fair amount of maintenance) then I recommend the Sabatier carbon steel. For ceramic blades, Kyocera makes some awesome knives. Talk to a sales rep at a trusted retailer(again, I like Professional Cutlery Direct) and tell them what you want it for and how much you are willing to spend.

Quantity. Your first Basic Set set should consist of:
-a sharpening steel(this doesn't actually sharpen the knife, it resets the micro fine edge)
-an 8" Cook's/Chef's knife.
-a 3" paring knife.
Really....that's it. Buy the best you can afford, you won't regret it.

Quantity. A more advanced set includes the above and:
-a 5" serrated tomato knife.
-a 5" boning knife(ok, stop snickering...)
-a 6" utility knife.
-an 8" carving/slicing knife.
-a set of 5" steak knives.

Roasting pan and rack. There are plenty of decent to good roasting pans/racks out there. Just get a sturdy one and it'll be fine. I think the sweetest one I've seen is made by Bourgeat, but the best value out there in commercial quality is made by Norpro and is included in The Metro™ and The Metro Plus™.
Pie plate. Like pretty girls in small towns, there are tons out there in all shapes and sizes. If you want to get fancy, look at decorative ones in any major catalog or the classic Emile Henry Auberge pie dish.
Aluminum cookie sheets. Start with one each small(9x13) and large(12.5x17.5) in just plain aluminum. Two of each is probably the most you'll need. I happen to like, and include in all the sets, Paderno Professional sheets. Not only are they non-stick and hand flanged handles for easy handling, they also have a lifetime warranty.
Set of SS Mixing bowls. At least three bowls. You can either buy a set or buy them individually. I have a really old set that has vertical sides and a finger loop for a handle. I stock the RSVP which have a flanged side and are heavy duty enough to stop small caliber bullets. Really.
Set of small glass bowls. You'll use these smaller ones for holding ingredients while you're cooking. The ones I've got are made by Arcoroc, are tempered, and come in a variety of sizes.
-A Basic Set buy: three 5 oz bowls; two 13 oz bowls, and one 18 oz bowl.
-A more Advanced Set buy: six, four, and three of those sizes, respectively.
Measuring spoons. Get a sturdy set of stainless ones that will last a lifetime. I carry both the RSVP and the Gourmet Standard brands.
Measuring cups. Get two sets: metal dry measure and Pyrex or high temp Rubbermaid plastic cup for wet measure.
-For a Basic Set: start with a single 4 cup Rubbermaid measuring cup and a set of heavy duty stainless dry measure. The RSVP and the Gourmet Standard that I carry are both considered lethal weapons in four states.
-An Advanced Set: just buy another 2 cup in either Pyrex or high temp plastic.
Whisks. Stainless steel, NSF certified is the only way to go and hands-down I recommend Vollrath brand. "Piano" whisks are made with thin wire and "french" whisks are made with thick wire.
-Basic Set: a single 12in "piano" whip model #47032 will do.
-Advanced Set: get another #47032; a 16in "piano" whip model #47036(for whipping cream, egg whites, etc); and also buy: a 10in "french" whip model #47060(for making sauces)
Spatulas and spoons.
-Basic Set: single plastic pancake turner and one or two Traex professional spoon shaped spatulas, a wooden spoon of any hardwood, a wooden spatula, a flat spoon(I like the Matfer #300), and a plastic pasta fork(metal breaks the pasta too easily). The Traex brand are really sweet in their design: thick rounded handle and a flange which keeps the spatula from laying directly on the counter. Cool, huh?
-Advanced Set: just get another spoon spatula, a flat spatula, another wooden spatula, and a larger Matfer flat spoon, model #400.
Pastry/basting brushes. Just a couple will be fine, a single 1" and 2". Buy brushes with silk or synthetic bristles and a synthetic handle, like the Sparta brand. The Matfer, which I use and prefer, are considered the best on the market.
Cutting board. Don't buy a glass board. It's cheesy and will damage your knives. Although there are plenty of good synthetic boards out there, I recommend only hard maple boards, and this link will explain why. If you're adventurous, build it yourself, or buy one from either John Boos & Co, the standard by which others are measured. Even the Minimalist™ has a John Boos board.
Colander/strainer. For a colander, if you don't eat alot of fruits and vegetables, pretend you're drunk and lonely: This means, don't be picky.....any will do. Otherwise, go for the RSVP Endurance colander, ranked #1 by Cook's Illustrated. For strainers, get stainless and buy a couple medium size ones with fine and extra fine mesh.
Peeler. Bar none, Zyliss makes absolutely the best peeler I've seen.
Potato brush. I found one by Sparta(model #1011) that has a little edge for digging out buds out yo spuds.
Cheese grater. Microplane makes some really sweet graters and is my standard in the kitchen and all my sets, but I still like the traditional four-sided grater with four different surfaces as an advanced tool.
Ice cream scoop. Zyliss makes this rockin' little scoop that scoops from the top, not the side. Use this sucker and you'll wonder why you ever bothered with any other.
Kitchen scissors. To start with, buy the take-apart Fiskars model #32082.....absolutely indispensable. If you want to add, there are some nice poultry shears out there, but really good ones are expensive(up to $100).
Corkscrew. I recommend the traditional waiter's corkscrew, either a simple good quality stainless one, or with a wood or bone handle made by Chateau Laguiole. Either that or a Screwpull. Although very convenient, I'm not crazy about those big, clunky "auto-magical" wine-bottle openers. You, approaching that bottle with that funny looking thing is going to make her think of her gynecologist coming after her with a speculum. Working the traditional waiter corkscrew shows you've got flair.....and if you can deftly handle the corkscrew so well, then.......
Can opener. An electric is nice, but takes up counter space. The Zyliss manual one never breaks and is considered a safety opener as it doesn't leave the sharp edges the others do.
Shrimp deveiner. Any one will do.
Tongs. Plenty out there, but I happen to like the Vollrath 12" model #47812 with a rubber coated handle.
Ladle. A pair of ladles by Polar or Vollrath will make your life easier when you're serving soup or stew. Buy a 2 oz and a 6 oz.
Heat trivet. Get decorative, get wild, get crazy. Nothing expresses your true personality like a trivet.